It's been too long! Hope you guys are having a great summer, and have gotten lots of reading time in!!!
I recently started The Wheel of Time series by Robert Jordan. While enjoyable, there are a TON of parallels to Lord of the Rings and Sword of Truth series. Which is not necessarily a bad thing, as I adore both those series… Just a little more originality would have been nice.
Add this fantasy series to your Goodreads list here:
The Eye of the World on Goodreads
Currently, I am working on another fantasy novel The Empire's Ghost by Isabelle Steiger. So far, I love this book! I'm over half-way through, and can't wait to wrap it up this weekend! It looks like the beginning of a promising new series. It's great if you are trying to find a high-fantasy fix until The Winds of Winter is released…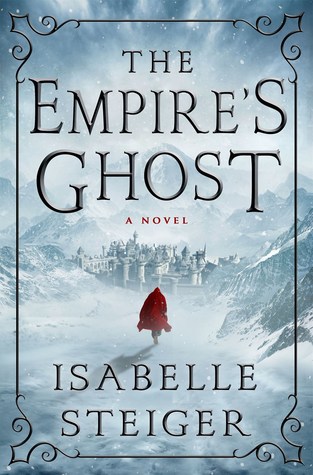 Add to your Goodreads list here:
The Empire's Ghost on Goodreads
Hope you all are having a pleasant and book-filled weekend! What books are on your Summer Reading List?
Until next time!